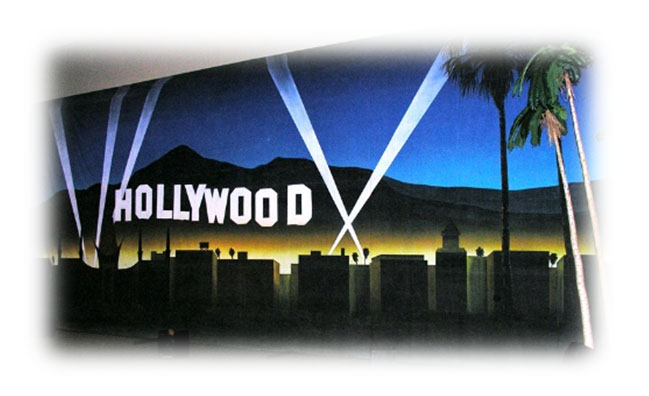 ANNOUNCEMENTS AND COMMUNICATIONS:
November 2019 
President's message
Dear Hollywood Branch Members,
FALL FESTIVAL RECAP:
I want to thank Grigor Akopyan for a beautifully run Fall Festival.  We all enjoyed listening to the students perform, from beginners to advanced, and then seeing them step forward to receive their certificate and flower as recognition. It is as always, a wonderfully, supportive environment to start the new academic year of performances.  Grigor's daughter and son-in-law spent the day helping run the program.  Thank you to both, Anna and Stefan Ulubabyan.
WINTERFEST:
Our next event, the Winterfest competition, takes place on December 15, 2019 and the application deadline is November 15, 2019.  You will now be able to complete your student application and the teacher application summary form online.  The deadline for submitting your check remains the same – November 15. Your students will not be allowed to perform without payment of the application fees.
Our Winterfest will take place at a very special recital hall – the Cammilleri Hall on the USC campus. We are fortunate to have the opportunity to use this venue.  It is a world-class auditorium designed by Yasuhisa Toyota, the acoustician also responsible for the concert hall portion at Walt Disney Concert Hall and the New World Center. This is where musical performances, theatre, poetry readings and lectures take place. The hall is part of the "Brain and Creativity Institute" and is located near Vermont Ave at the Downey Entrance (and on the corner of McClintock Ave and Downey Way).  Ample street parking will be available, but there are parking lots available close by if you wish to pay for parking.
OCTOBER GENERAL MEETING RECAP:
Thank you to all those who attended the October General Meeting.  It was a productive and fun meeting. The minutes of this meeting is posted under the members Corner.
NEW EVENT ! – BAROQUE FESTIVAL:
At our October board meeting it was decided to add a non-competitive Baroque Festival to our schedule of events. This Festival will take place on the same day as the Bach Festival, April 5, 2020 at Pierre's Fine Pianos on Pico Blvd. The Bach Festival will remain unchanged as a competitive event with registration through the SCJBF website.  Student applications for the Baroque Festival will however be done on our own branch website and will be based on the same fee schedule as the non-competitive Fall and Spring Festivals.  This will provide our students with another opportunity to fulfill the requirements for participation in the Achievement Awards Recital at the end of the year.
October 2019
President's Message
I look forward to seeing you all at our first General Meeting of the new academic year!  The meeting will be focused on updating you on what is new and ongoing in our organization. You can access the minutes of our previous General Meetings on our website at:  www.mtachollywood.org , Members Corner, General Meeting Minutes with the branch password.
Please reserve the date and time:
General Meeting
Thursday, October 10, 2019 from 10am to 12noon
Lieschen Bierstedt Studio – 4745 Cromwell Ave, Los Angeles, Ca 90027
The month of September was busy.  Many of you attended one of the well-run CM Information Meetings to enable you to participate in CM in March 2020. Thanks to Dr. Sunyoung Lee for conducting  these meetings!
Our Finance Committee met and worked on creating a budget for our branch based on the financial and participation records of our various programs. After an analysis of these figures, the committee decided to recommend an increase in some of the program registration fees.  The proposal was voted on by the board and approved. The new fees are reflected on the Application Forms on our website:
www.mtachollywood.org , Members Corner, Application Forms.
Our website has been updated, so please refer to this site for any information that you need. Our web designer, Ed Klein is still working on creating an online student registration format for all our programs and our first run with this will be for our Winterfest Competition on December 15th (application deadline of November 15, 2019). We had hoped to have it ready for the Fall Recital in October, but slower and careful is always a good philosophy in starting something new!
We had a well-attended Program Chairs and Co-Chairs Meeting in September.  You will find a listing of the branch members who agreed to these positions on our website under this Home menu. They will be working hard to make it possible for your students to perform in our recitals and competitions. We always appreciate the help of all the participating teachers in running the program. If you are available to help, please let the Chair know.
Just a reminder that our CM registration is open from October 1 through October 31, 2019.
An event that you might want to attend this month, is:
SCJBF Complete Works Awards Concert on Saturday October 19, 2019 at 2pm,
Covenant Presbyterian Church, 607 E. 3rd Street, Long Beach 90802
This Awards Concert features performances by the  most outstanding students of the Southern California Junior Bach Festival.
And of course, our own Fall Recital follows on:
Sunday October 20 at Santa Monica Blvd Fenton Charter School
1022 N. Van Ness Ave. LA 90038
I look forward to seeing you at our General meeting and at many of these other events!
Lieschen Bierstedt, President
September 2019
President's Message
I hope our members have had a wonderful summer and that each of your studios is brimming with enthusiastic and talented students😊.
I want to our thank our former president, Hasmik Kotelyan for two great years of productive work.  I hope to follow in her footsteps, but as always, it is a joint effort and I value everyone's help and input.  I will be communicating with our members by email at the beginning of every month.  But the website remains your most detailed source of reference.
The board had its annual summer meeting in August and our calendar of events was tentatively established.  Please check this site for any updates or changes as we finalize our venues.
The board decided to redesign our "Members' Corner" to create an online application process for our programs.  Our web designer, Ed Klein is in the process of establishing these application forms and it will hopefully be ready for our first event, the Fall Recital with an application deadline of    September 20, 2019.
Also under the "Members' Corner" you will very soon find a downloadable Consent Form (along with the  usual Program Instruction page and the Application Forms).  We encourage all teachers to make use of this Consent Form which is recommended by the MTAC State Office.  It serves as a parent consent for their child to participate in MTAC programs, a waiver of liability as well as a media consent.  Teachers should keep one on file in their studio for each student.
The board also decided to schedule a meeting for all Program Chairs this year.  I hope we can all learn from one another at this meeting. The meeting will cover subjects such as online application retrieval, program design, judges selection etc.
I always value your feedback. Please let me know if you have any questions.
Lieschen Bierstedt
Hollywood Branch President 2019 – 2021
August 2019
President's Message
Welcome to the start of the new academic year!  Our new Board of Directors is in the process of planning recitals and competitions, setting up budgets, planning speakers or performers to enhance our meetings and generally making sure this will be a productive year for us all.
We always appreciate input from of all our teachers and I hope that we will see many of our members at the scheduled meetings and events.
Lieschen Bierstedt
Hollywood Branch President, 2019 -20121
June 2019 
General Meeting
(the scheduled board meeting that was to follow, has been cancelled)
Thursday, June 6, 2019
10 am at the home of Lieschen Bierstedt
4745 Cromwell Avenue, Los Angeles, Ca 90027
Los Feliz area
Please come and join us. Our new Board of Directors will be introduced and installed, followed by a lecture/demonstration by Carl Matthes on the music of Bach (see details below).
The morning will conclude with a potluck lunch around the pool.
Please RSVP by Monday June 3, 2019
323-309-1603 (Hasmik Kotelyan)
LECTURE/DEMONSTRATION on 
21 CENTURY BACH
Presented by
Carl Matthes: Teacher, Pianist

Carl Matthes, a native of Los Angeles, began studying Bach in 1950 learning Inventions, Sinfonias and Suites. He remembers saving money to purchase harpsichordist Wanda Landowska's LP vinyl recordings of the complete Well-Tempered Clavier and, in 1955, Glenn Gould's recording of the "Goldberg Variations." Eager to learn this music, he used these recordings to help form his understanding of Bach performance possibilities.
He also learned transcriptions of Bach organ works by Alexander Siloti (with whom his teacher, Earle Voorhies, studied) and Ferruccio Busoni while performing in a Master Class given by Bach expert, Rosalyn Tureck. In 1960, at USC with Lillian Steuber, she encouraged him to perform in a Master Class conducted by Juilliard's Rosina Lhevinne, attend classes of harpsichordist Alice Ehlers (who founded SCJBF in 1961), lectures by Bach authority Karl Geiringer and to study in England with Ilona Kabos.
He has appeared as soloist with orchestra in Carnegie Hall, Hollywood Bowl, the Seattle Center Coliseum, with Josef Krips and the San Francisco Symphony while touring for 15 years on the Community Concerts Circuit. In England, he performed in Wigmore Hall, Lord Clive House and St. Martins-in-the-Fields as well as in Holland, Italy, Spain and Germany. He was a candidate for a Rockefeller Foundation grant to record the piano music of Aaron Copland and has appeared at three MTAC State Conventions as performer of and lecturer on contemporary American music. He has given many Master Classes, including for SCJBF. He was Executive Director of Southwestern Youth Music Festival for 29 years and SCJBF General Chair for 9 years.
Carl says, "Through my many years as a teacher, I have encouraged even my youngest students to learn Bach's music, sharing my own understanding of practice techniques, tone, ornamentation, tempo, dynamics and pedaling.
……………………………………………………..
April 2019
event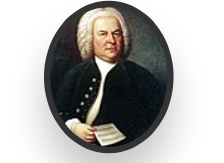 J.S. Bach Master Class
Sunday, April 7, 2019
at 1pm
Steinway Hall, 8801 Wilshire Boulevard, Beverly Hill, CA 90211
Bach Master Class presented by Jeffrey Lavner.
Jeffrey Lavner is Chair of the Piano Department at the Colburn School
of Performing Arts, Los Angeles, and Workshop Coordinator of
Keyboard Skills for Non-majors at the Colburn Conservatory.
Previously, he was an assistant lecturer at the University of Southern
California, as well as a faculty member at Santa Monica and Golden
West Colleges.
He holds a B.M. with performance honors from Syracuse University, and
M.M. from the University of Southern California, and has won numerous
professional awards. His earliest professional experiences were as a jazz
pianist. He now performs as both pianist and harpsichordist. He was the harpsichord player for
Harmonia Baroque 2001-2003 and for the Los Angeles Baroque Players 2003- present.
His piano studies were with Daniel Pollack, Milton Stern, George Pappastavrou, Bela Nagy, and
Gabriel Chodos and his harpsichord studies were with William Neil Roberts and Malcolm
Hamilton. He has performed at LACMA, the Norton Simon Museum, the Getty, and the Huntington Library.
………………………………………………..
December 2018
President's Message
The Winterfest 2018 was a beautiful event. We had some very nice performers. Our students grow musically and technically more and more at every event.
Thank you Zew Hong Lee, Dr. Sunyoung Lee, and Aroutioun Mikaelian for organizing the Winterfest. It was a delightful day. Congratulations to all the teachers whose students were chosen to receive a trophy or an Honorable Mention certificate.
I would like to let you know that our branch Bach Festival date has been changed to Sunday, February 10th at Steinway Hall, Beverly Hills. Please make a note of it.
The 2019 Sonata/Sonatina Competition, chaired by Armine Margaryan, will be held at the Los Angeles Valley College. Keep in mind the application deadline is December 20th. Visit our branch website for more information or send your questions to the chair, Armine Margaryan, via e-mail, arminemargaryan@rocketmail.com .
Happy Holidays to all.
Sincerely,
Hasmik Kotelyan
(allegrettoms@yahoo.com)
November 2018
President's Message
We had a very nice meeting on October 14th.  Thank you to our members for coming and sharing your ideas and discussing our branch current and future events. Certificate of Merit registration is now over and entering repertoire is currently available on-line. The Winterfest Competition takes place on December 16th. Please, keep in mind that the application deadline is on November 16.  Mail your check and forms to the competition chair, Zew Hong Lee.
At the beginning of the new 2019, we have scheduled our Sonata/Sonatina competition. The new chair, Armine Margaryan, expects your application forms to be mailed to her by December 20 of this year. Thank you, Armine, for chairing the Sonata/Sonatina competition.
I hope you all have a nice Holiday season.
Regards,
Hasmik Kotelyan
(allegrettoms@yahoo.com)
October 2018
President's Message
I hope you all are having a nice back to school season at your studios. I am sure you find it helpful to visit our branch website for the recital dates and CM deadlines in planning your studio's participation. All recital dates and venues are now finalized and updated on the site thanks to our web master, Lieschen Bierstedt.
Our next event is the Winterfest. We have reserved the recital hall of the Los Angeles Valley College for December 16, 2018.
CM students' enrollment is open also. Make sure you keep an eye on e-mails coming from our branch CM chair, Dr. Sunyoung Lee.
The first general meeting of this academic year is on Monday, October 15 at 10:00 am at my Hollywood studio. I am looking forward to seeing you at the meeting.
Regards,
Hasmik Kotelyan
(allegrettoms@yahoo.com)
September 2018
President's Message
Welcome to the new 2018-19 academic year. I am excited to start the new year with our newly launched branch website.  This is a big accomplishment. Thank you Lieschen Bierstedt for your loyal dedication in creating it.  I would like to thank our board members too for their input in building an accurate and informative website. Now we will be able to access and download all recital and award forms directly from the website under the Members Corner Menu Item.
You will also be able to search and find answers regarding your obligations and advantages as a member under the Members Corner if you refer to the Hollywood Branch Standing Rules and Guidelines or the Branch Bylaws. I am sure you have already visited some of these pages and found it useful.  Please send me your thoughts and ideas.
The Newsletters will continue to be forwarded via email.  The first student event is the Fall Recital.  Please note the deadline for applications: Wednesday, September 26, 2018.  A note from our recital chair, Grigor Akopyan is included.
Please mark your calendars with the General Meeting dates. I hope many of you will attend these. Some of the recital dates will not be finalized until the venue contracts have been secured. The two CM meetings are at my Burbank studio. Please keep in mind that one of the meetings is required if you wish to submit any students to participate in CM 2019. There are no exceptions to this rule.
I am looking forward to seeing you at the CM and General meetings.
Regards,
Hasmik Kotelyan 
(allegrettoms@yahoo.com)
Summer 2018
President's Message
Welcome to the launching of our MTAC Hollywood Branch website!  We are very proud to introduce to you, our branch, its members and the various activities that we offer.  We continue to build on our history of 62 years of excellence in music education.
The Hollywood Branch currently consists of 38 members who teach a variety of instruments and who have nurtured hundreds of students through their musical journeys. Our standards are high, and we provide numerous performance opportunities to encourage growth and musical development for our students.  We also take pride in providing a platform to display our students' talents.
The Hollywood Branch offers a series of professionally run recitals and competitions throughout the academic year as well as a highly regarded annual evaluation program, the Certificate of Merit program, that is based on a set educational curriculum.
All these activities are made possible through the volunteer efforts of our teachers.  All programs and competitions are planned and conducted by our teachers – a major undertaking, but always done with student benefits in mind.
All the Calendar of Events dates on our website will be updated in August, when our new academic year swings into action.
I am proud to represent our branch as President, and I hope you will find what you need on our website.
Hasmik Kotelyan,
President